I am Daniel.

+61 416 427 516
daniel@danielbornstein.com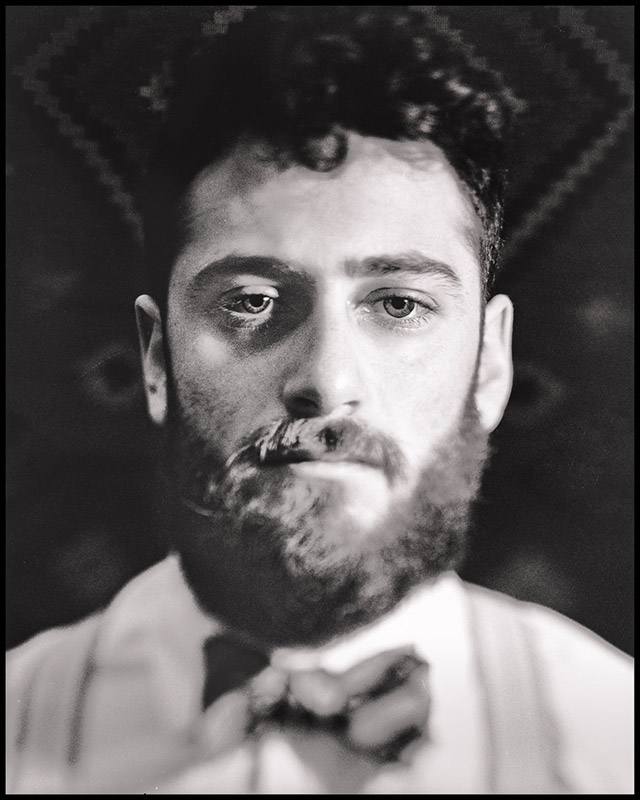 Photograph by Greta Biggs,
April 2016
I am a Melbourne based photographer and banjo player. I specialise in portrait photography, using the camera to explore, understand and communicate my relationships with people and the world.

I like to think that my aesthetic style marks an intersection between traditional methodology and contemporary perspective... to this end I maintain a keen and studious interest in 'alternative photographic techniques'. Much of the work on this website was shot on large format film, a practice which I teach to those who are interested.

I hold a Bachelor of Arts (Photography) and a Bachelor of Media and Communication (Honours) from RMIT University, Melbourne, and have over seven years experience as a freelance photographer, printer, archivist, graphic designer and banjo player. Described by my mother as 'a promising boy', I have been known to dress eccentrically, if at all, and am wont to erupt in song or playful argument without warning.

This website aims to show a curated portfolio of personal work. A portfolio of commercial work will gladly be emailed upon request.